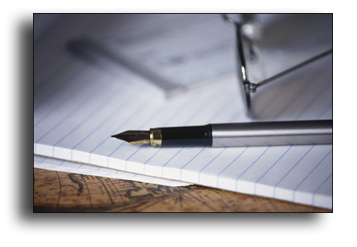 "I engaged Sunrise Building Services as our builder when I built our property located at Doonan. As I am based in Melbourne it was paramount that my builder was someone that was reliable and would produce quality craftsmanship without me being there.

Tony certainly made my building experience seamless. The finished product was of the highest quality and the process of building a home from interstate was made easy.

Tony was effective in his communications, follow up and offering suggestions/alternatives to ensure our home was built to our budget and time frame.

I would have no hesitation in recommending Tony and his team of Sunrise Building Services to anyone wishing to build."





Murray McCallum
---

"I first met Tony Harmer in 2004/05 when he was recommended to me by another tradesman. We had started to renovate our house in Sunrise beach but ran into problems with the original builder. Tony was contracted to take over and complete the renovation. I was extremely pleased with the level of craftsmanship and professionalism that Tony brought to the project.

Jump ahead 4 years, and again I was about to renovate another house, this time at Peregian beach, but on a much larger scale. I was also the designer for the project. It just happened that I was speaking to Tony and mentioned the project and asked if he would be interested, luckily for me he was. The build lasted 10 months and went like clockwork. Tony's management of the job was a pleasure to watch, his co-ordination of all the respective trades coupled with great people skills ensured a smooth progression from start to finish.

From a designers perspective he was open minded and had a great "can do" attitude, suggesting ideas and potential solutions for those tricky details that only arise once the build get going. Like everyone we had a finite budget, Tony took it on as if it were his own, shopping around for better quotes and suggesting alternative materials where possible, some days I thought we were working on his house not mine.

You don't have to speak to too many people about their building experiences before the horror stories start to come flooding out, I often sit there wide eyed and astounded at what I hear. To most people's frustration my response is "you should have used our builder, he was fantastic". In short, if there were more builders like Tony around there wouldn't be as many horror stories and maybe the construction industry would have a better reputation, but then the dinner party conversation wouldn't be half as much fun."

Mark Ryan
---

"Sunrise Building Services have built 2 brand new homes for us in Sunrise Beach and we have been absolutely thrilled with the finished product both times. Tony and his staff were efficient, friendly, hard-working, honest and extremely reliable. Their quality of work was always of the highest standard.
Tony made the entire building process a lot less stressful and we felt completely comfortable knowing that our new home was in good hands.
The job site was always very neat and it was obvious that they take alot of pride in their work. We also received excellent 'after sales' service from Tony. If we ever had any questions or needed anything looked at after construction had finished, Tony would be there within 24 hours to inspect and it would be followed-up immediately.
You can't put a price on this sort of service when you're building! We cannot speak highly enough of Tony and his team and we recommend Sunrise Building Services to people as often as possible".
Paul and Meagen Dwyer
Sunrise Beach